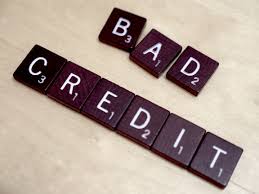 By maintaining a reliable working relationship with a full range of lenders nationwide and with a thorough understanding of commercial mortgage loan program available in the market today.
In today's rapidly changing and complex financial environment , it is often difficult for borrowers to be constantly aware of the financing that best suits there needs. By maintaining a reliable working relationship with a full range of lenders nationwide and with a thorough understanding of commercial mortgage loan program available in the market today. ADM Financial Group has the ability to provide the borrower with a wide range of financing opportunities to help achieve there long term goals.
NO -INCOME VERIFICATION-
This program offers financing to borrowers in special situations who do do wish to provide tax returns or pay stubs to check income. We accept income as stated and only confirm employment. Typically this program is limited to special commercial properties.
UP TO 90% LTV FOR OWNER OCCUPIED
If you will be purchasing (permanent property only) real estate to operate your primary business we may be able to arrange to finance closing cost and working capital.
INTEREST ONLY-
You only pay the principle on the loan amount interest only; therefore minimizing your monthly payments and maximizing your cash flow
POOR CREDIT PROGRAMS-
If you have had some credit issues in the past and your credit score isn't what it used to be, we have a program for you.
Factoring-
The advantage of invoice factoring;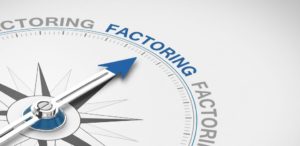 Factoring is a great and relatively inexpensive way to improve your cash flow and get working capital your business needs.  Conventional borrowing increases a business' expense and normally additional collateral.  In the case of factoring, instead of analyzing a business' financial statement.  The business is evaluated on the strength of it accounts receivables.   If the business has a product or service that it provides a credit worthy customer, then the business is a candidate for invoice factoring.  A typical advance is anywhere from 80% to as high as 95%, depending on the industry and volume of business.  Accounts receivable factoring does not create debt or require addition collateral.
We can provide your business with a merchant cash advance against its merchant account of up to $200,000 per business location. An alternative to a small business loan, these funds against all future credit card sales (Visa, MasterCard, American Express, Discover, etc.) are typically available within 7 days or less.
Use the money how ever you see fit: inventory, expansion, advertising and more.  It is very simple in use and can be used as often as the business needs.
Benefits include:
No Application Fee
No Closing Costs
No Fixed Payments
No Equity Loss
Easy Payback
Get on track today to provide your business the cash it needs to grow and operate.
Types of Leases We Offer
Application up to $150,000. No financial statements necessary.
Middle market financing up to $500,000
Large ticket over $500,000
Little or no down payment
Numerous payment structures
We can finance almost any type of business related equipment
Approvals for application only in 24 hours. Middle market and large ticket financing usually take 3-5 days. Up to 84 months to repay with excellent rates. These programs are for companies that have been in business for two years or more.
Sale & Lease Back
Many companies need working capital for expansion and do not want to use their bank lines for working capital. We have a program that uses the equity in your existing equipment to give your company the working capital it needs. We buy your equipment and lease it back to you and when all the payments are made you own the equipment again.
Startup Program
Most financial institutions will not finance companies that are just going into business. If your company has just started in business, or has been in business for only a short time, usually less than two years, we can help you grow by financing the equipment you need to be successful.
B, C and D Credits
In these tough economic times many businesses have suffered financially. Additionally, the owners of these companies have seriously damaged their personal credit. We have developed a "second chance" program to help these companies. We can structure your financial needs to help you rebuild your company.
WHY LEASE?

Leasing is the right choice!
Leasing is one of the fastest growing ways of acquiring equipment in business today. Recent surveys found that 80% of U.S. businesses, from Fortune 500 to the local family business, lease some portion of their equipment. A growing business often faces the dilemma of limited cash flow and the need to add equipment. Leasing can put the equipment to work for you with real cash flow advantages and without major capital investment. We can lease virtually any type of equipment, including software and installation.
Low monthly payments
The monthly lease payment will usually be lower than the payment required by other methods of financing.
No need to tie up capital
Keep your business' cash for future needs, unexpected expenses or working capital when revenues are low.
You can always lease equipment — you can't lease money!
Most types of financing require down payments of up to 25%, whereas leasing covers 100% of the cost of the equipment. Most leases require only one or two payments in advance. Get immediate use of the equipment with minimal up-front cost.
Preserve existing lines of credit
Leasing has no impact on your bank credit lines. Protect your borrowing power for other business needs or opportunities.
Eliminate obsolescence
Technology is changing at a rapid fire pace. What meets your business' needs today may be obsolete three years from now. Leasing allows you the flexibility to maintain a competitive edge by giving you today's best technology then allowing you to upgrade when the equipment has outlived its advantage.
Fixed payments through the term of the lease
Unlike bank lines of credit that usually have variable rates, lease payments are fixed no matter what happens in the market. By choosing to lease you won't be a victim of skyrocketing interest rates. Remember the 80's when rates rose from 9% to over 20% in one year? That can't happen with leasing.
Significant tax and accounting advantages
Leasing eliminates the need for complicated depreciation schedules since lease payments are generally line-item expenses on your P&L statement. And since lease payments can usually be treated as a pre-tax business expense you may even reduce your taxes. Paying cash for equipment automatically adds 30-40% to the cost when you realize that cash = profits, and taxes are paid on profits. Leasing is the right choice! It minimizes demands on cash flow, eliminates obsolescence, keeps your bank lines open, saves on taxes and shelters you from the market