ADM FINANCIAL GROUP is a full service nationally recognized commercial mortgage company that will work for you to achieve your commercial real estate financial needs.
We specialize in commercial mortgages from $250,000.00 to $25,000,000.00 for the acquisition or refinancing of multi-family apartment,mini malls, multi-use buildings, churches,mini-storage, golf courses, car washes, c-stores, offices, industrial, anchored and non-anchored retail,hotels, motels flagged and un-flagged as well as other specialty properties.
ADM FINANCIAL GROUP prides itself on finding innovative solutions to maximize the return of our clients. Our experience allow us to anticipate and act on every detail of the transaction to avoid any potential problems. When your company needs capital let the experts at ADM Financial Group provide you with the service we are known for.
With nationwide coverage and innovative lending programs which are offered on a local, regional and nationally, we service and maintain strong relationships with our borrowers, lenders as well as our investors.Discussing your independent project or scenario with ADM Financial Group is like speaking with hundreds of all types of lenders at the same time.
With over 19 years of commercial mortgage experience, and understanding the underwriting process, with access to and knowledge of every available money source nationwide ADM can size your projects quickly, objectively and put together the loan program(s) that best works for your objectives.
SBA
The Small Business Loan Program at ADM Financial Group is an excellent source of financing for most businesses.
Equipment Leasing
We can finance almost any type of business related equipment
Accounts Receivable
Use the money how ever you see fit: inventory, expansion, advertising and more.
Commercial Real Estate
ADM Financial Group offers a diverse mix of commercial real estate loans to meet the individual borrowing needs.
Merchant Cash Advance
Get on track today to provide your business the cash it needs to grow and operate.
Hard Money & Bridge Loans
ADM Financial Group is highly experienced in providing Commercial Bridge Loans and Hard Money Loans in a short amount of time.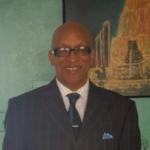 Andrew Marshall

Executive Vice President
Contact Andrew at andrew@admfinancialgroup.com

Andrew has been in the commercial mortgage industry for over 19 years. He has overseen and closed many types of commercial loans under various scenarios. He keeps up with all the ever changing trends in the commercial mortgage underwriting. Andrew has the knowledge of underwriting commercial loans and has closed millions of dollars in commercial loans to date. Andrew enjoys golfing, playing tennis and loves to travel.
Andrew is a graduated from California State University at Fullerton where he received a degree in Finance.
Contact Roderick Bray at info@admfinancialgroup.com
Rod has been in the residential and commercial mortgage industry for a combined 20 years. He was the owner of a residential mortgage company for over 8+ years. He has closed over $500,000,000.00 in loans throughout his commercial mortgage career. Rod is an advent fan of Indy Car racing.

Contact Roderick Medallon at rodm@admfinancialgroup.com

"Roderick Medallon, known as the "Dealmaker," attended University of Hawaii, Harvard Business School as an executive education student, and Georgetown University as a candidate in the Masters in Real Estate professional studies program specializing in real estate development. He also attended courses for Certified Negotiation Experts, Certified International Property Specialists, and Seniors Real Estate Specialists of the National Association of Realtors
(NAR). Rod began his career in high school and achieved unrivaled success as a young salesman in Hawaii. He then ventured into the real estate investment world in California and Nevada, achieving unprecedented levels of success utilizing a well-honed set of skills including: identifying and analyzing opportunistic real estate situations (deals), raising capital, acquisition, and final exit with tremendous profit to investment partnership members.
Roderick boasts a full array of real estate related skills including the ability to structure deals and strong commercial real estate finance skills with experience working with numerous developers as a real estate development consultant in large development projects.
He maintains a strategic alliance with EB-5 regional center to bring foreign investment capital from Asia for placement into real estate development projects.
He has a strong skill set in real estate analysis and the ability to provide a high-level of expertise with the experience of a principal investor as a stakeholder in a land holding and development company in addition to the perspective of a capital provision being a principal in a real estate opportunistic hedge fund.
Roderick was a Stanford Who's Who Black Book Member in 2011-2012 and a Cambridge Who's Who Honorable Member–Executives, Professionals, and Entrepreneurs in 2012.
In addition Roderick Medallon is a candidate in the Financial Modeling & Valuation Analyst (FMVA)
certification program.
Mr. Medallon has diverse interests including: foreign languages, aviation, martial arts, hiking, and singing love songs.
Contact Carey Alexander-Anthony at info@admfinancialgroup.com
Carey bring knowledge in both residential and commercial mortgage lending. She is the proud mother of twins.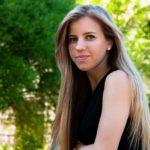 Contact Sterling at sterling@admfinancialgroup.com
Sterling has over 15 years in the commercial and residential mortgage industry. He loves basketball were he played semi-pro, weight training and his family and work.
Contact Tanner at tanner@admfinancialgroup.com
Tanner Christenson, born in Topeka, Kansas, is the oldest of 4 siblings. Tanner played golf at Baker University while
studying for his Bachelors in Business Marketing and Management. Upon completion of his Undergraduate degree he started his career in the Banking industry with UMB Bank. While working for UMB, he completed his Masters of Business Administration. Tanner has worked in Banking for a total of 9 years, with experience in retail banking, residential mortgages, commercial real estate and commercial investments. In his free time, Tanner enjoys watching sports, playing golf with friends, cooking, time with his dog, and fitness.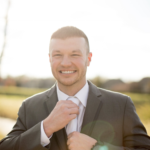 Contact John Wyatt at info@admfinancialgroup.com
John has been in the residential and commercial mortgage business for a combined 15 years. John has worked as a Real Estate professional as well as currently working on the commercial mortgage side. John brings both sides of his vast experience to the table with all of his clients. John is also a minister, he works with Habitat for Humanity and loves to travel.
Contact Kerry Leon Jackson at kerry@admfinancialgroup.com
Kerry Leon Jackson, J.D. Experienced Industry veteran with over 30 years of advocating for small Businesses in the areas of Commercial Real Estate, finance, & State and local government Economic Development.
Able to analyze your Business needs and find a lending situation unique to your specific circumstances.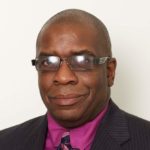 Contact Monir Chowchury at monir@admfinancialgroup.com
Monir has over 15 years of Commercial Mortgage experience, he has owned and operated his own residential as well as commercial mortgage company.
Contact LaShawn McMiller at LaShawn@admfinancialgroup.com.
LaShawn has been in the commercial and residential real estate industry as well as the residential and commercial lending industry for a combined 30 years. Her background includes working with foreign and domestic investors on development projects. She enjoys working on portfolio projects and working with small business owners who wish to expand their existing business to meet their growing needs and demands. Her motto is " Let us make your dreams your reality"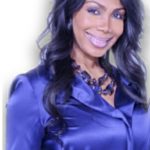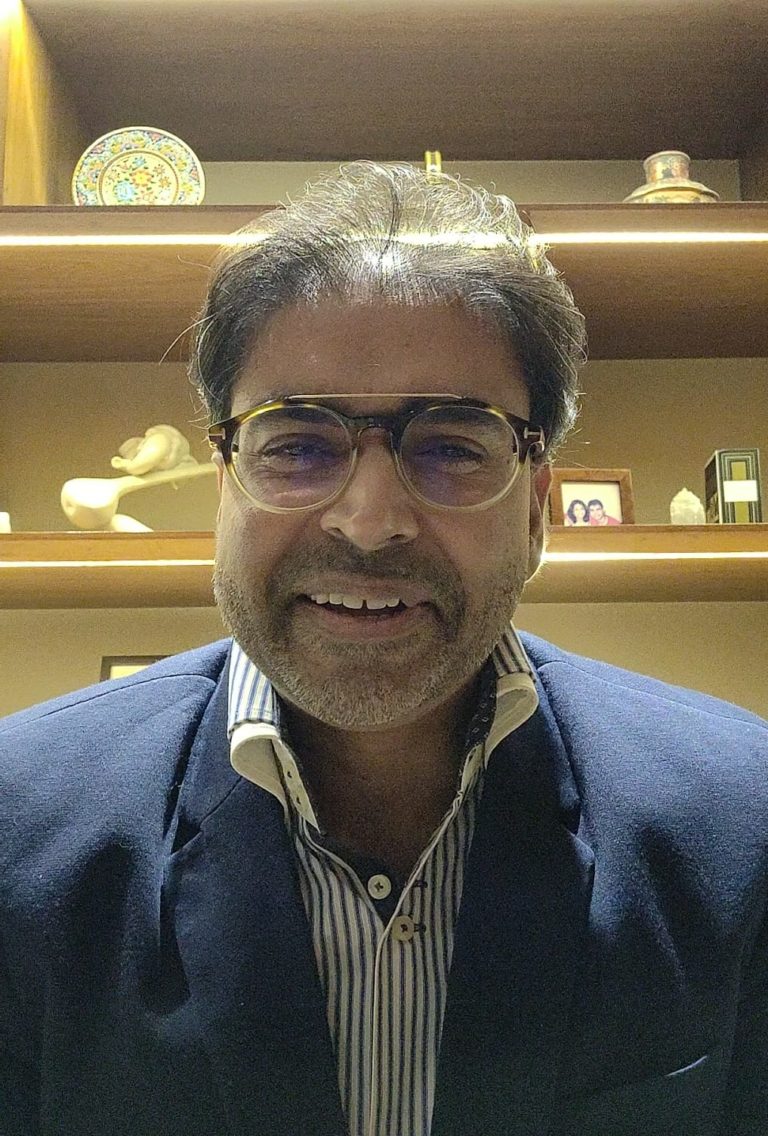 Contact Mike Ullal at Mike@admfinancialgroup.com
Mike Ullal has worked diligently at the confluence of Mortgage Finance and International Real Estate Portfolio Creation & Management for the last 21 years. He has originated Residential Mortgage Loans between $20-$50 Million year-on-year at the Fair Lending Group, Neat Capital, Homeward Capital, and Home Equity Convertible Mortgage. 
He has experience in Strategy Consulting & Corporate Workouts with Kiebel Green (Southern California), Accruent (Texas), and Cedar Consulting (New York) working on clients like American Express Bank (AEB), Mashreq Bank. 
Mike has read Marketing And Strategy (Haas School of Business, U.C. Berkeley), alongside Political Science (College of Letters & Science, U.C. Berkeley) and South Asian Civilization (College of Letters & Science at U.C. Berkeley), completing his Honors Thesis in 1999. During this time, he attended several Summer School sessions at Harvard University. He is a licensed broker with the California DRE and licensed with the National Multistate Licensing System (NMLS) in California, Texas, Georgia, and Arizona. 
Contact Jack Gilbert at jack@admfinancialgroup.com

Passionate Entrepreneur and Commercial Loan Advisor dedicated in empowering Small and Middle Market Companies with the lending solutions and resources to achieve and shatter their goals and build a legacy. On a mission to help all those I get the pleasure of serving to create the conditions for a Life filled with Abundance, Love, and Prosperity!
Former US Army Airborne Ranger Captain, Afghan War Veteran, and recipient of two Bronze Stars now dedicated to serving all customers, clients, and partners with a level of service that is simply unmatched. Your trusted commercial loan advisor and adept problem solver deeply committed to your success. A solution based professional willing to go the extra mile with a burning desire to achieve and make all things possible.
Real Estate Investor with over 10 years' experience having completed over 100 value add investments in the last 3 years. Founder and Owner of 5 Real Estate Investment and Service Companies. Specialized skills in off-market and distressed Residential Real Estate and Multi-family Real Estate.
Real Estate Developer with vast experience in small residential developments and single-family residential new construction. Recently diversified into Multi-family Developments with a focus on low-income housing and Adult Care Homes.
Finance professional operating in both the Residential and Commercial Lending Industries with personal experience of originating and funding a loan volume of over $1BN and more than 2000 transactions since 2019. Aspiring fund manager for a Small Business Investment Company or Real Estate Investment Trust. Currently working towards the CCIM and CFA.
Graduated Magnum Cum Laude from Texas A&M University with a bachelor's degree in financial economics. God Honoring husband and father of 2-year-old identical twin boys. Hobbies besides Real Estate, Commercial Finance, and Alternative Investments include traveling across the globe, sailing the Caribbean, and exploring foreign countries. A Constant learner, Athlete, and active member in his local church. Enjoys all types of Music from Jazz to hip hop to country and rock. Number one hobby is living life to the fullest!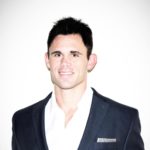 We would love to assist you with any of your commercial financing needs. Please call us 888-737-9277